Agar Tum Saath Ho chords – Alka Yagnik & Arijit Singh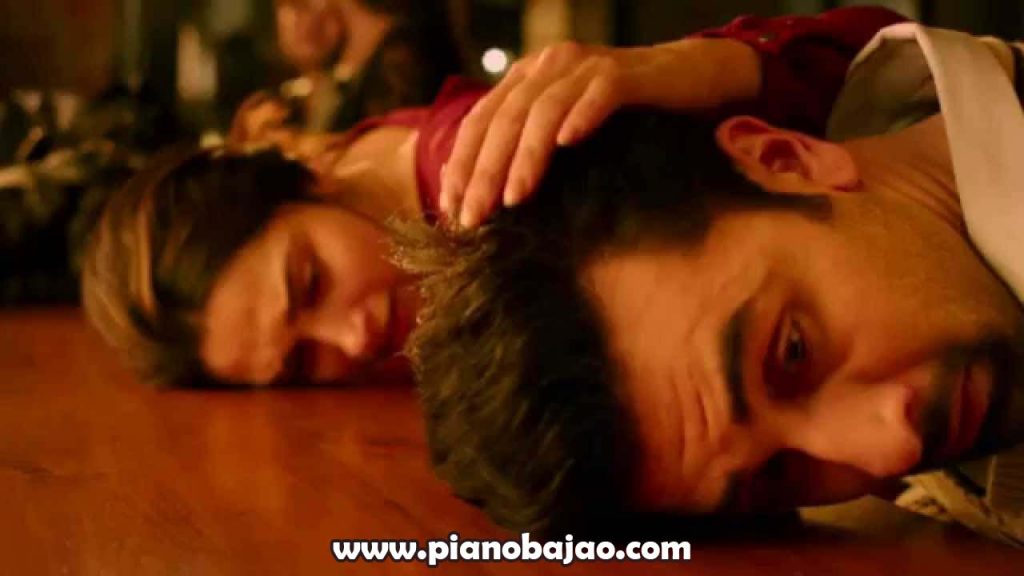 Full Piano and Guitar Chords Of Agar Tum Saath Ho Song From Tamasha . This Song Is Very Interesting For Playing Piano Casio, Guitar Or Keyboard. This Is Piano Chords, Guitar Chords, Guitar Tabs, Ukulele Chords. Easy Hindi Songs On Guitar, Hindi Song Guitar Chords, Hindi Guitar Tabs.
House of Pokies Login for Australian Players
House of Pokies is a great online casino for Australian players, offering plenty of fun and exciting games. With its easy-to-follow login process and secure platform, you can be sure that all your data is safe when playing at House of Pokies. The range of bonuses available also helps to give it an edge over other casinos in the area and makes it worth considering if you're looking for somewhere new to play
pokies or table games. Sign up today and start enjoying the amazing gaming experience offered by House of Pokies!
Song : Agar Tum Sath Ho
Movie : Tamasha
Singers : Arijit Singh & Alka Yagnik
Piano Notes : www.pianobajao.com
Online Piano Course : course.pianobajao.com
Tutorial Youtube : Click Here
Notes By : Ankush Harmukh
Chords –
D#             A#
Pal bhar thaher jao
D#
Dil hi sambhal jaaye
    A#      G#    A#
Kaise tumhe roka karu
D#
Meri taraf aata
D#
Har gham phisal jaaye
 D#                G#
Ankhon mein tumko bharun
A#  D#   Fm      G#        Cm
Bin bole baatein tumse karoon
G#             D#
Agar tum saath ho
     G#  D#
Agar tum saath ho
 D#    Gm
Behti Rehti..
D#    G#
Nehar nadiya si
      A#    Cm   A#     D#   G#
Teri duniya mein meri duniya hai
        Fm                 A# D#  G#
Teri chahaton mein main dhal jaati hun
G#           D#
Teri aadaton mein
         G#    D#
Agar tum saath ho
 A#
Teri nazron me hai tere sapne
D#    G#          D#
Tere sapno me hai naraazi
A#                 G#
Mujhe lagta hain ki baatein dil ki
Fm             D#
Hoti lafzon ki dhokebaazi
Gm
Tum saath ho ya na ho
G#       A#
Kya fark hai
Cm              Fm       A#
Bedard thi zindagi bedard hai
 Fm           Cm
Agar tum saath ho
D#    G#    D#
Agar tum saath ho
D#
Palke jhapakte hi
D#
Din ye nikal jaaye
    Cm      D#   Gm     G#
Baiti baiti bhaagi phiroon
D#
Meri taraf aata
Cm
Har gham phisal jaaye
Gm                 G#
Aankhon mein tumko bharun
A#  Gm  D#        G#
Bin bole baatein tumse karoon
     A#        D#
Agar tum saath ho
     G#        A#
Agar tum saath ho
Fm                 D#     A#
Teri nazron mein hai tere sapne
A#     Fm            Gm    A#
Tere sapnon mein hai na raazi
G#           A#             Fm
Mujhe lagta hain ke baatein dil ki
A#       Fm      A#     D#
Hoti lafzon ki dhokebaazi
D#     Gm        D#
Tum saath ho ya na ho
G#       A#
Kya fark hai
Cm         Gm      Cm     A#
Bedard thi zindagi bedard hai
D#   G#      Cm
Agar tum saath ho
D#
Dil hi sambhal jaaye
     G#        Gm
Agar tum saath ho
D#
Har ghum phisal jaaye
     G#        Gm
Agar tum saath ho
D#  G#     Cm  A#
Dil yeh nikal jaaye
     G#        D#
Agar tum saath ho
A#   D#      A#  Cm
Har ghum phisal jaaye